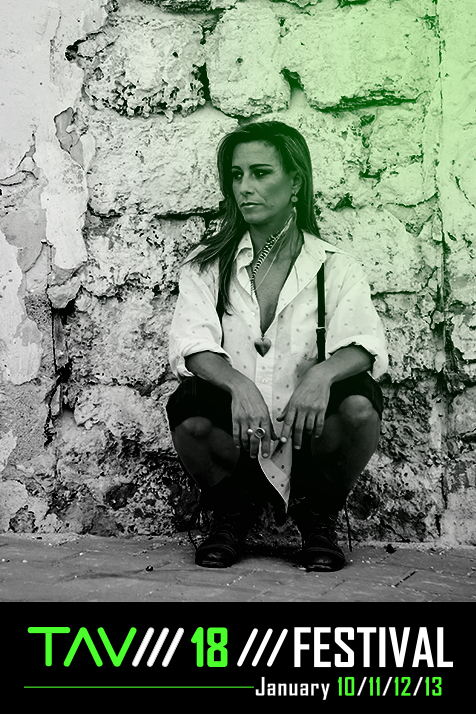 /// Galit gula k ///
Gula K       
DJ/Producer
Gula k is one of Israel's leading Djs in the ever-developing electronic underground scene.
Her Unique dj sets a versatile mix of progressive to Goa and psy, along side techno dj set combined with her own tracks create an unspeakable vibes all around.
All this and being the first Djane at trance scene, Made Gula very popular at both Techno and Trance clubs and she constantly gains support in Tel Aviv's and Israeli hot scene.
Since Gula's early days at  the Israeli trance scene at the 90's, Gula grew with the scene every year, progressed to study sound engineering while making and producing her own music and playing  at all the major festivals in Israel such as 'DOOF', 'TAZ', 'MOKSHA' etc
Through out this Gula is the only female dj in various line ups playing alongside Djs such as Dnox & Beckers captain hook Ace Ventura PERFECT STRANGER,INFECTED MUSHROOM ETC
Gula captures her crowd through these strong and emotional sets that build her audience with stomping beats and progressions.
Experimenting in the Asian swing of things, Gula checked in on the rave scene in Thailand ending up with a headline position in the renowned and unforgettable Full Moon raves in Koh Pha Ngan and GOA INDIA .
Addicted to the scene and travelling ,Gula took the decks worldwide,  set to conquer the scene in Guatemala taking her style to techno, tech house and progressive trance.
Guatemala and its various mind-changing experiences are a large aspect of Gulas inspiration for her new music; her current project is progresive wiyh ethnic tuch and psychedelic elements.
Her trak Consciousness with  Captain Hook reached the top 10 and was over  2 month
Gulas knowledge and experience will always seal the deal, raving the crowds until the very end…
something you will for sure experience when listening to Gulas new productions (coming soon).
https://www.facebook.com/galitgula.k
https://www.instagram.com/dj_gula_k/?hl=en

http://eco99fm.maariv.co.il/music_channel/1492.aspx

http://www.bptoptracker.com/artist/dj-gula-k/457669 https://www.youtube.com/playlist?list=PLLJuvAmrMkMVnN8z8PGUtJfeCQPqvkyJd