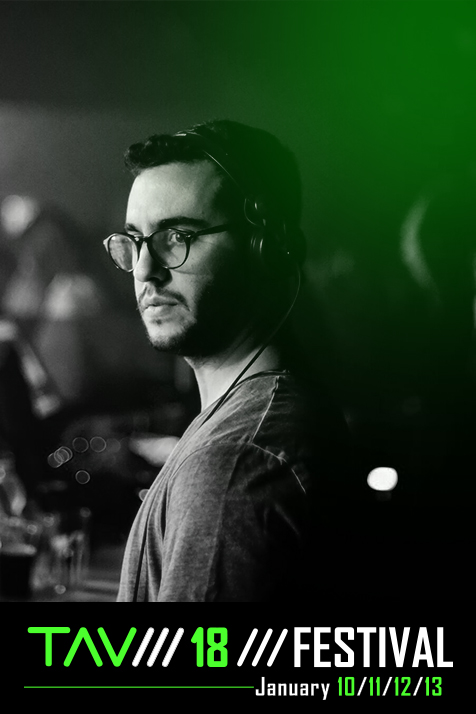 /// KHEN ///
KHEN
BIOGRAPHY
The jury is in, and the likes of Guy J, Sasha, industry media and an exponentially growing fan base across the globe unequivocally agree; Khen is next big thing to come out of the dance music hot bed that is Israel.
Content with shouldering the pressure that comes with lofty praise and hailing from Tel Aviv, a city with an astounding lineage of dance music greats in Guy Mantzur, Guy Gerber, Shlomi Aber, Sahar Z and confidant Guy J, this wunderkind has carved out a path of his own while staying true to his heritage. With a hypnotic and emotionally charged style that blends early 2000s progressive with house grooves and elements of contemporary techno, Khen possesses a truly idiosyncratic sound that transcends genre.
Going back to when it at all began, Khen immersed himself in the world of dance music at an early age under the tutelage of his older brother. When not busy learning how to play the piano, 6-year-old Khen mixed records using two cassette decks. When he stood before a set of Technics 1210s for the first time, he was yet to blow out the candles on the day of his 9th birthday.
He was also gifted with an almost unsettling production talent and was encouraged to start spending time in the studio at age 11. Instantly spellbound by the process, he spent all his spare time in front of a Moog synth instead of the playground.
A buzz amongst the house and techno faithfuls in Tel Aviv started building, and the scene began to yearn for the young prodigy to showcase his productions on a dance floor. He obliged and ended up playing his debut club show at merely 15 at Tel Aviv's legendary Dome venue.
After years of honing his skills both in the studio and behind the decks, his music hit the ears of Guy Mantzur in 2011, who promptly signed him to his Plattenbank imprint. Proving to become a catalyst event, the then 22-year-old Khen regained his determination to pursue music. Since then he has released on labels in the likes of Nick Warren's Hope, Hernan Cattaneo's Sudbeat, Guy J's Lost & Found, Jeremy Olander's Vivrant, John Digweed's Bedrock and microCastle.
On the club end, the most coveted DJ booths in the world he once yearned to stand in are now his second home. With his allure growing beyond the shores of his home country in recent years, he has visited revered venues in the likes of Bahrein, Sound, Monochrome, Ministry of Sound, Pacha, Chips, Halcyon, Schimanski, Silver & Smoke and more.
He saw his international breakthrough in 2016 when he released his critically acclaimed debut album "One Day of Independence" on Guy J's Lost & Found. The LP saw support from the likes of Pete Tong, Noir, Dubfire, Joris Voorn, Hernan Cattaneo, Jeremy Olander, Paco Osuna and made the coveted number 1 spot on the overall releases chart in mere days.
Khen started 2017 with a debut US tour at Schimanski in New York City, Sound in Los Angeles and Halycon in San Fransisco and released massive debut EPs on Vivrant and Bedrock. Infinite praise from industry institutions such as DJ Mag and Mixmag followed, and there was no surprise the influential Dancing Astronaut named him an "Artist to watch in 2017" alongside Yotto, ANNA and Enrico Sangiuliani. Mixmag opted to feature him in their "Impact" segment that highlights high momentum talent and has previously played host to budding superstars Lauren Lo Song, Cristoph, Peggy Gou and Julia Govor to name a few.
With this in mind, there's no wonder that he caught UK legend John Digweed's eyes and ears. "Baby Steps" was Khen's debut on Digweed's power house label Bedrock, and you can surely have worse coming out party on a new label. Two of the three tracks cracked the overall Beatport Top 100 and stayed at the top of the charts for weeks and left the Bedrock fan base longing for more.
Going from strength to strength in 2017 with a lot more to bring to the table, all signs point to 2018 becoming an even bigger year for Khen. With an arsenal of remixes on Noir, Bedrock and originals on Lost & Found as well as other unnamed labels, the crown is there for the taking for this phenom pegged as the next big thing.