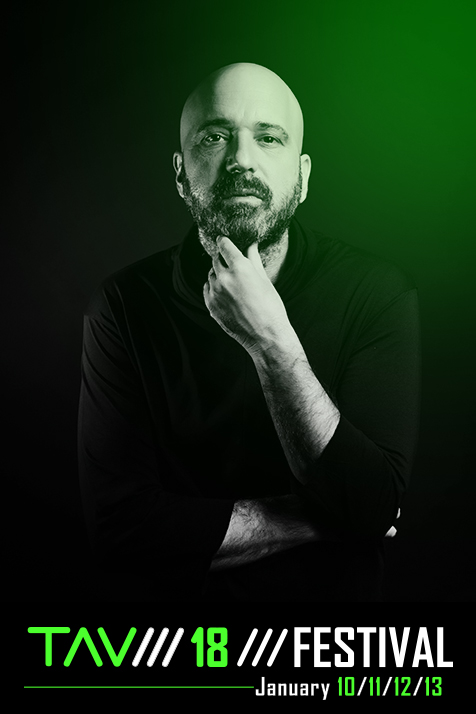 /// Guy mantzur ///
GUY MANTZUR – BIOGRAPHY
Tel Aviv based Guy Mantzur specializes in creating electronic music that defies over-simple genre classification. Drawing influences from Tech House, Techno and proper Progressive House, he creates his own distinctive musical template that has seen him establish himself as a top DJ/Producer worldwide. He is instantly recognisable through his unique hypnotic melodies and seductive grooves, both in his productions and his DJ sets.
2013 Recognised as a leading light in the ever-growing Tel Aviv underground music scene, Residency at the city's most popular club – The Cat & The Dog
Won Guy the Title "Israel's Best Underground DJ 2013" XL Awards.
His releases on labels such as kompakt, Diynamic, Systematic, Bedrock, Sudbeat, Lost & Found always turn heads and gain him new fans. In addition to his studio talents, Guy is also the co-owner and A&R for the Munich-based label Plattenbank, alongside Yaniv Tal, which provides another outlet for his musical creations.
Guy Mantzur – Discography
Highlights Performances:
With a non-stop schedule at some of dance's key international locations
Guy showed no signs of fatigue with prestigious shows at:
Space (Ibiza), Pacha (Buenos Aires), Fusion Festival (Germany), Stereo (Montreal), Output (NYC), Loveland Festival (Netherlands), Ministry Of Sound (London), Orfeo (Cordoba), Harry klein (Munich)
Highlights Release's:
Guy's music often tops the Beatport sales charts and is played & supported by the biggest names around the globe.
Lost & Found
Guy J – Lost & Found (Guy Mantzur & Sahar Z Remix)
TOP 10 Tech House Chart
Sudbeat
Guy Mantzur – Moments (Artist Album)
#1 all over Beatport release genres
Lost & Found
Guy Mantzur – Time (Artist album)
#1 all over Beatport release genres
Bedrock
Nick Warren & Guy Mantzur – Sad Robot
#3 Techno Chart
Kompakt
Guy Mantzur & Roy Rosenfeld – Epika
#4 Tech House chart
#1 Kompakt sales charts (1 year)
Ibiza summer anthem 2015
Plattenbank
Guy J – Stolen Memory (Guy Mantzur Remix)
#1 Electronica charts (3 months)
Diynamic
Guy Mantzur – Trees Of Eden
#1 Electronica charts (6 weeks)
Systematic
Guy Mantzur & Roy Rosenfeld – Hidden Karisma
Top10 Various Beatport charts
Hommage
Monkey Safari – Boris (Guy Mantzur remix)
#20 Beatport Tech House
Lost & Found
Khen & Guy Mantzur – Children With No Name (Feat. Kamila)
#2 Progressive charts (4 weeks)
Further Information:
https://www.facebook.com/GuyMantzur.official

http://www.beatport.com/artist/guy-mantzur/45081