Adam Yehiel, Tel Aviv Volume Founder 
Adam Yehiel is the founder of Tel Aviv Volume, Tel Aviv's first Dance Music conference & Festival.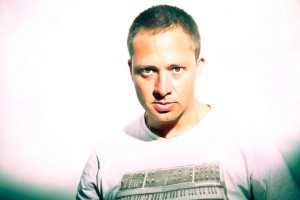 Since 1998 Adam Yehiel had been living a double (night)life, regularly crossing the bridge between Amsterdam and Tel Aviv. Adam had been taking an active part in Amsterdam Dance Event since 2004 as an DJ/Artist and a local business owner.
During 2010 Adam has moved his base back to Tel Aviv and began to layer the grounds for Tel Aviv Volume.
2014 saw the 1st event operating in full blow, brining all industry together for a Successful 3 days Conference and more then 12000 people that participated in events during a Festival, 4 nights on a row, with performances by 75 DJ'S in some of the best clubs the city of Tel Aviv has to offer. This was the first of it's kind Festival ever attempted in israel and it was titled a success, thus year 2 is coming!
This is the 2nd year Adam is coordinating the Tel Aviv Volume, a Platform for all Sub-Genre electronic music, Consisting of a Day Conference and a Club-Based night Festival.